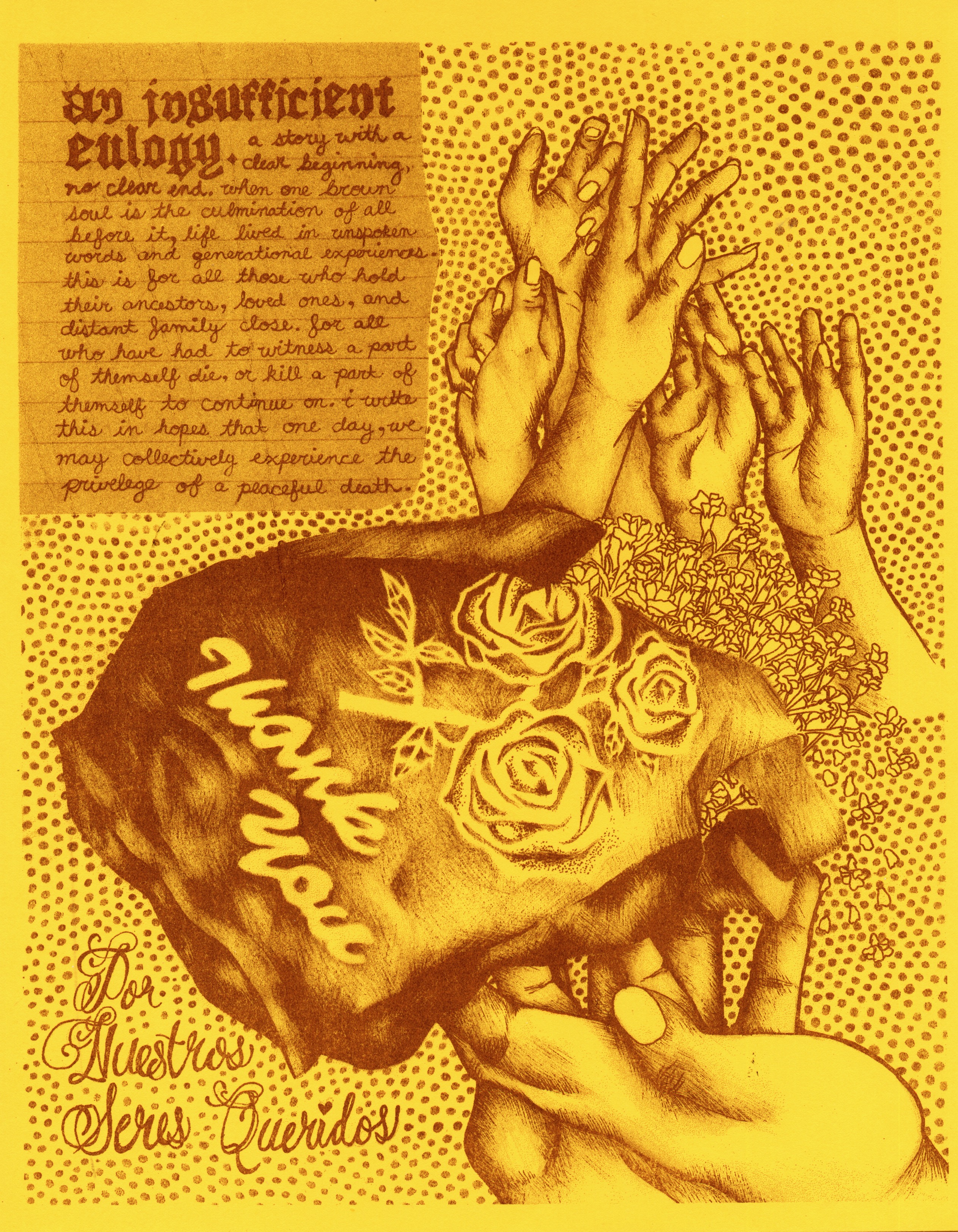 An Insufficient Eulogy
January 2021

Text from left to right, "An Insufficient Eulogy. a story with a clear beginning, no clear end. when one brown soul is the culmination of all before it, life lived in unspoken words and generational experiences. this is for all those who hold their ancestors, loved ones, and distant family close. for all who have had to witness a part of themself die, or kill a part of themself to continue on. i write this in hopes that one day, we may collectively experience the privelege of a peaceful death."


Bookmark for Bandung Books
June 2021
Risograph, 9 x 2.5 inches

Created for Bandung Books (Eastside Arts Alliance) to embody unity across communities.


it's been 979 and i am forgetting you (even as i begin this, i am crying deeply)
September 2019

a zine written post almost 3 years of being out of an abusive relationships. 12 pages of risograph prints.



Altar Centerfold
October 2019
Risograph on Creme Cardstock, 8.5 x 11 in.,

Centerfold of a Risograph Zine.


Unhinged
October 2019
Risograph on 8.5 x 11 inch found paper

from left to right reads, "i look into myself and see a deep anger / i have no need to apologize for it / i see her as my tongue unhinged, reclaiming space."