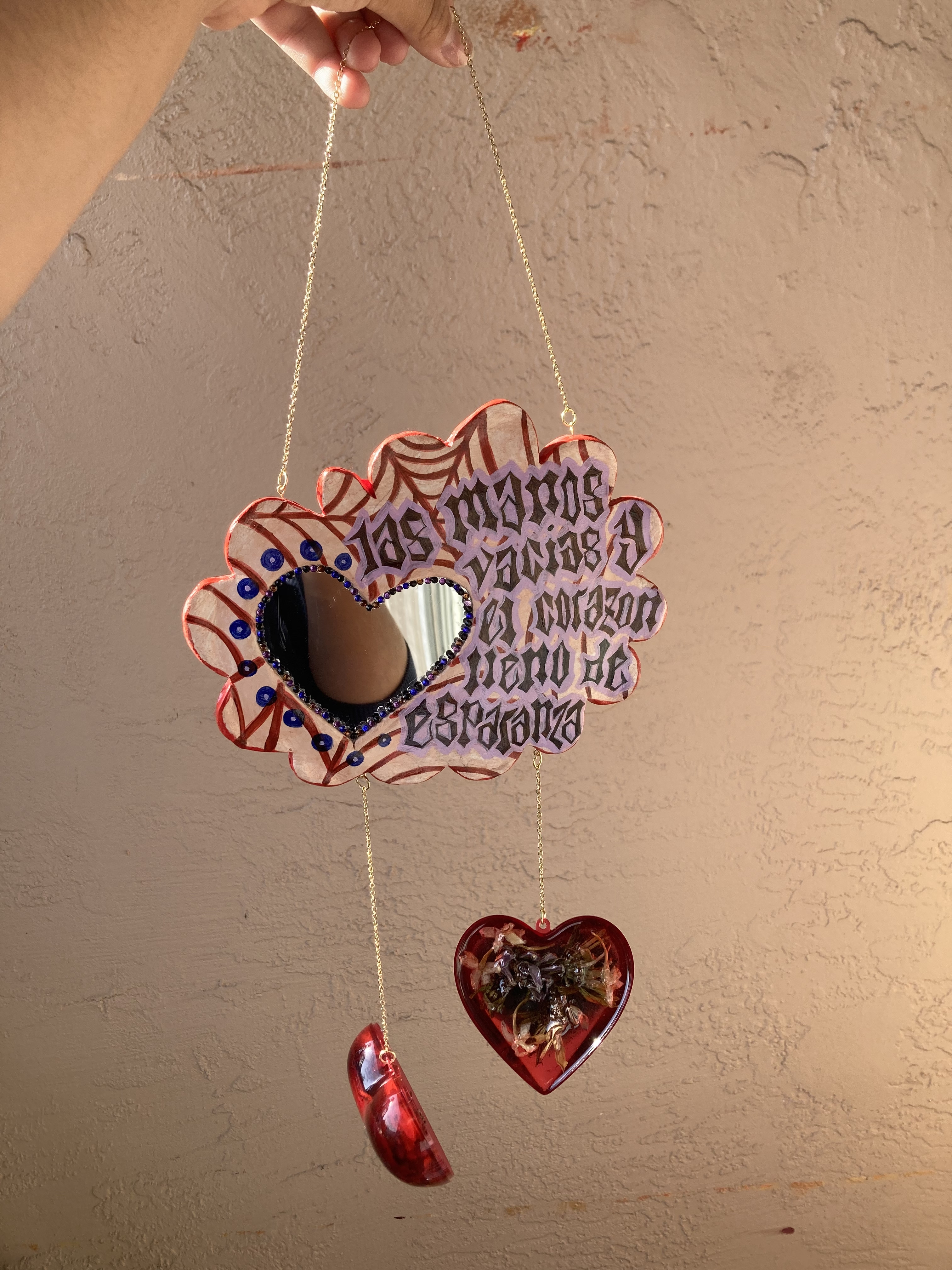 Manos Vacias Mirror
11 x 8.5 inches
Hand-Painted Ceramic mirror, resin encased flowers as charms, bejewled outline.
From left to right reads, "Las manos vacias y el corazon lleno de esperanza."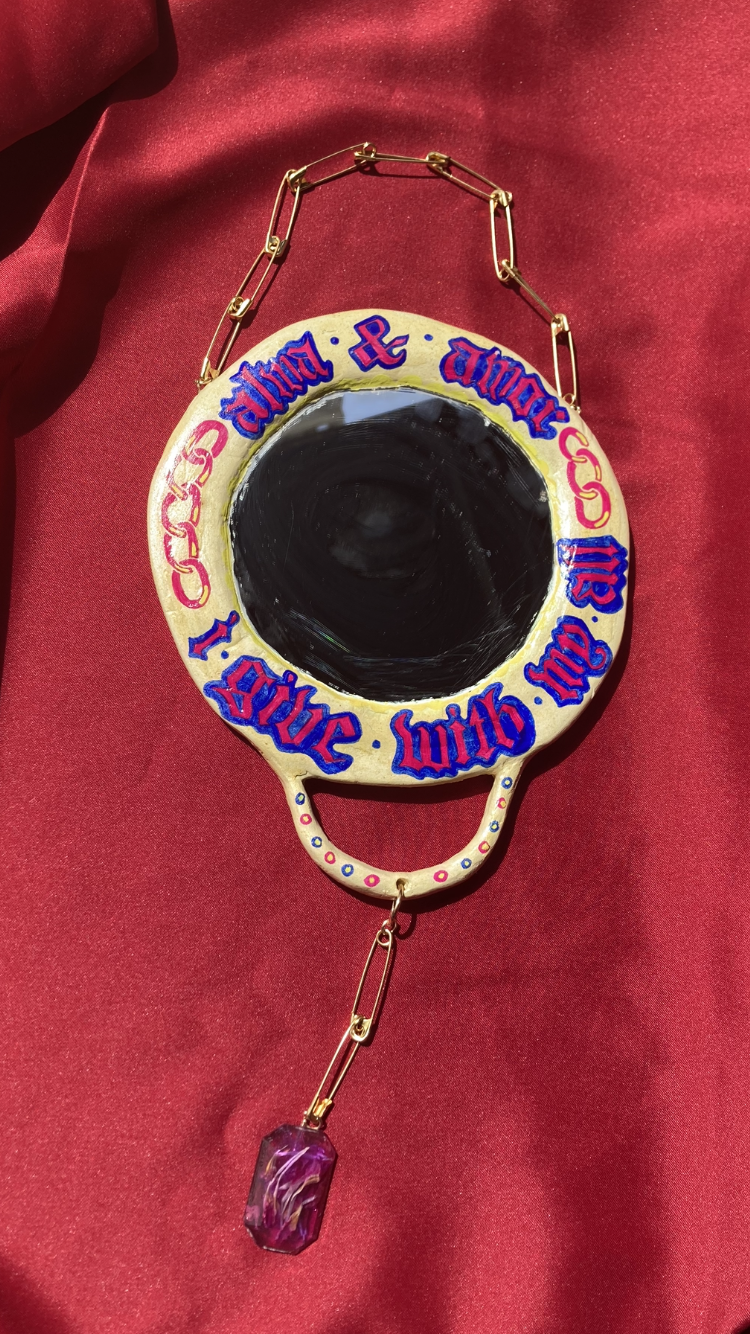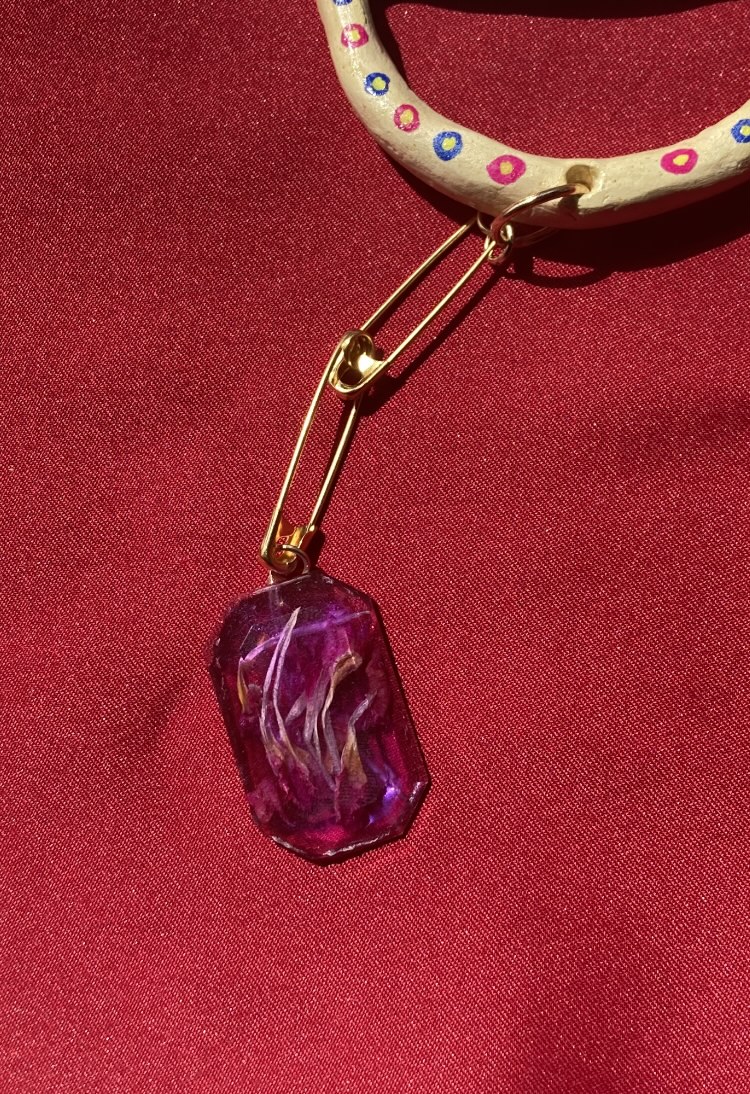 Alma & Amor Mirror
8 x 8 inches
Handpainted mirror with goauche, resin charm with encased flower petals.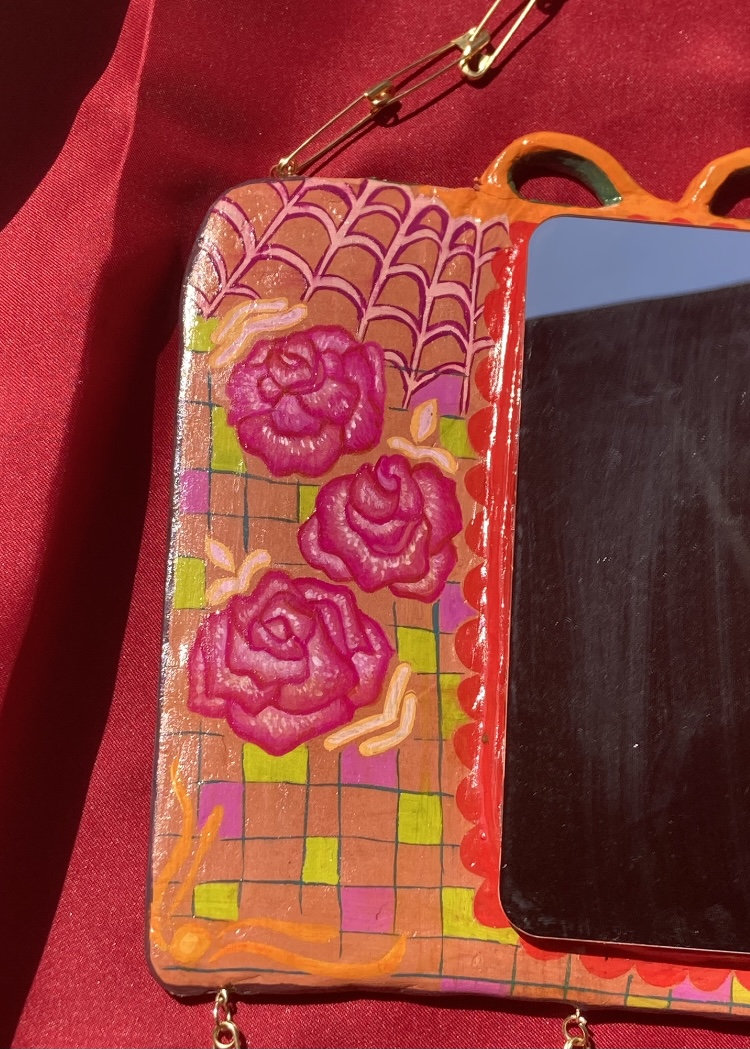 Araña Mirror
9 x 10 inches
Handpainted with acrylic and gouache, resin charms with encased flower petals.