Within Intimacy
2018
Drawing
"i crave a normalcy within love that i have not touched - to be loved and held and respected for lived experiences. i believe in the accumulation of wishing and wanting throughout generations. my body was never really my own."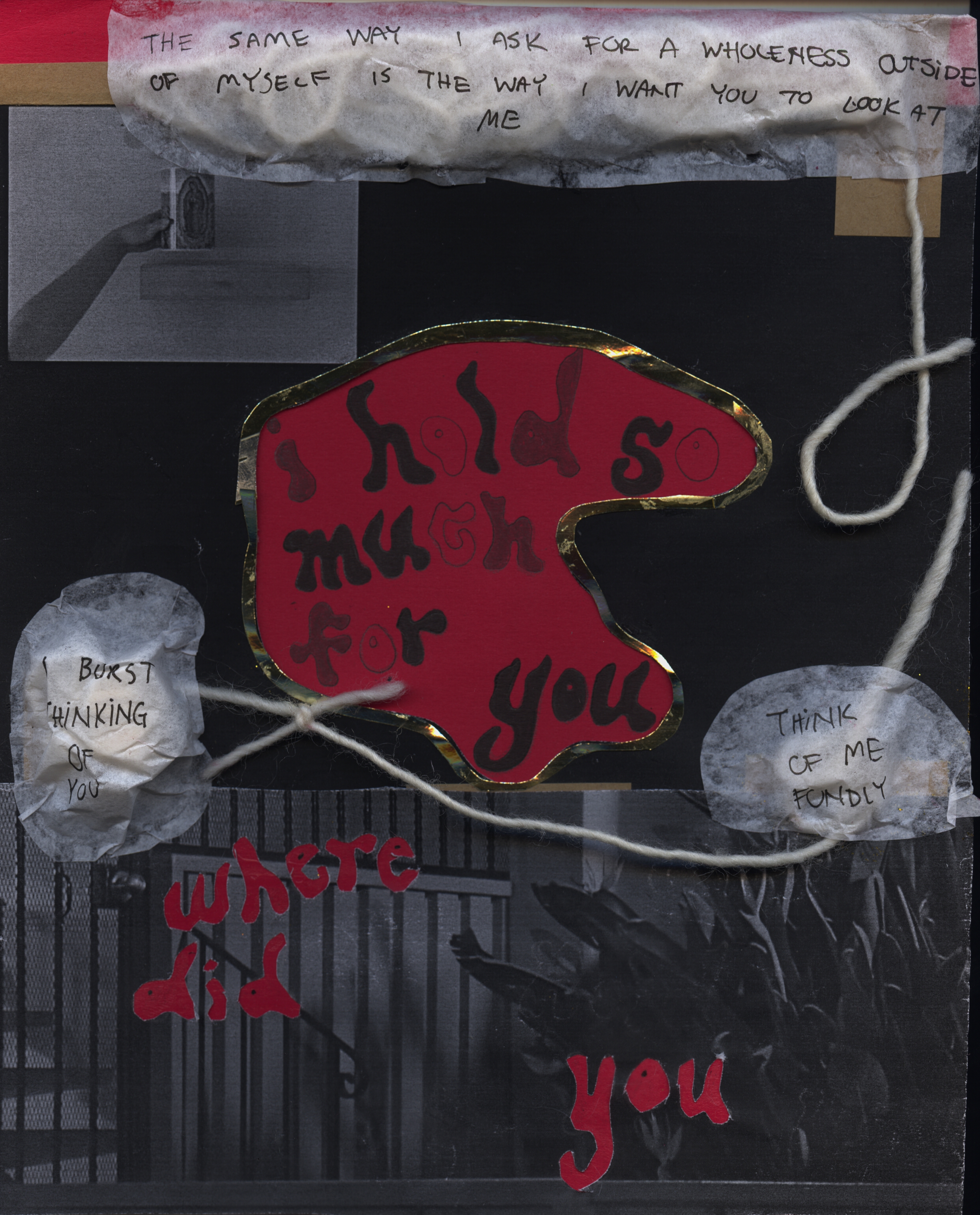 .
A letter for the signs
collage and monotype, drawing
2018

A brief letter for all the signs and the significant moments I was able to experience with them.


.
.
Orange Book
4 x 5 inches
2016

a collection of poetry on orange bristol paper, typewritten.

.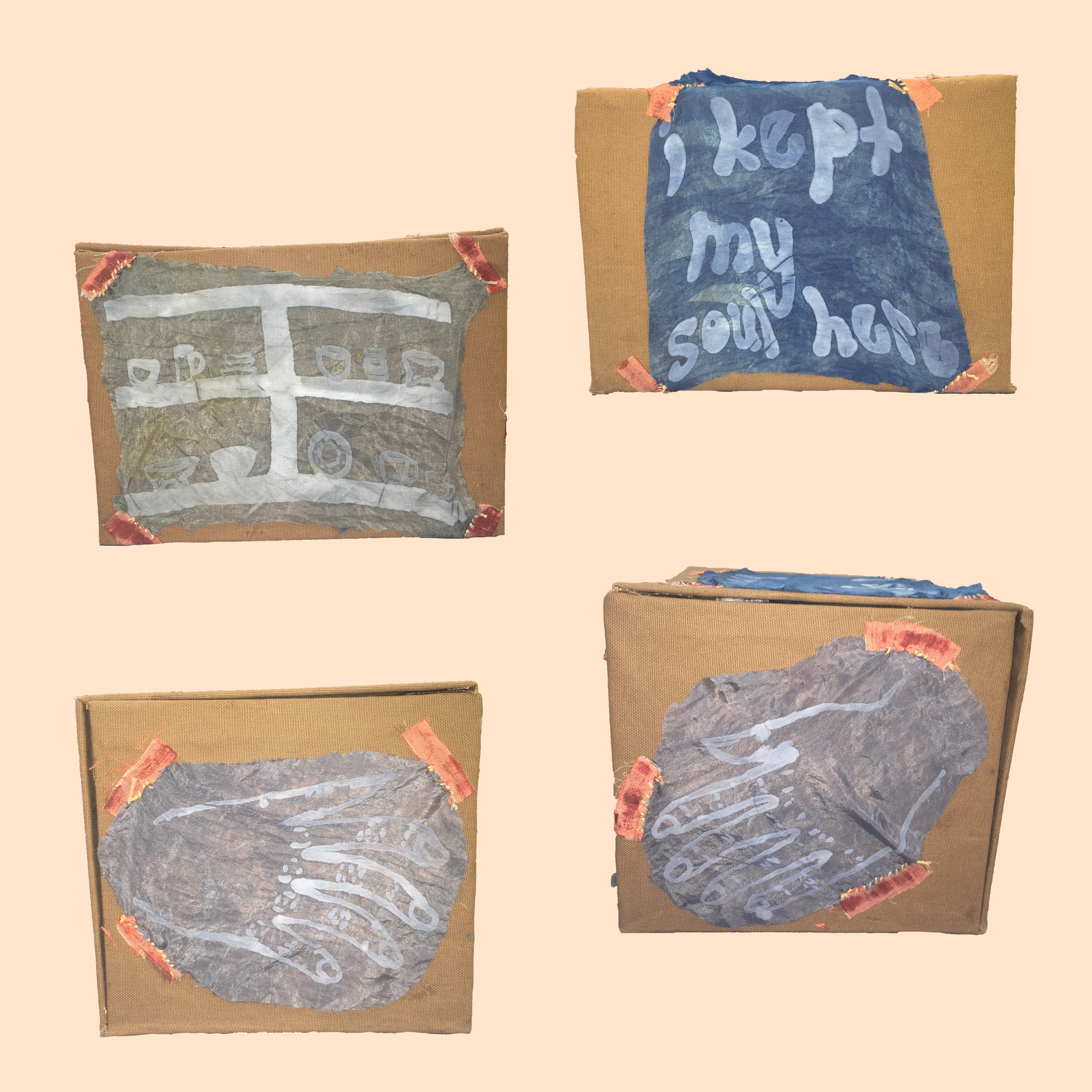 .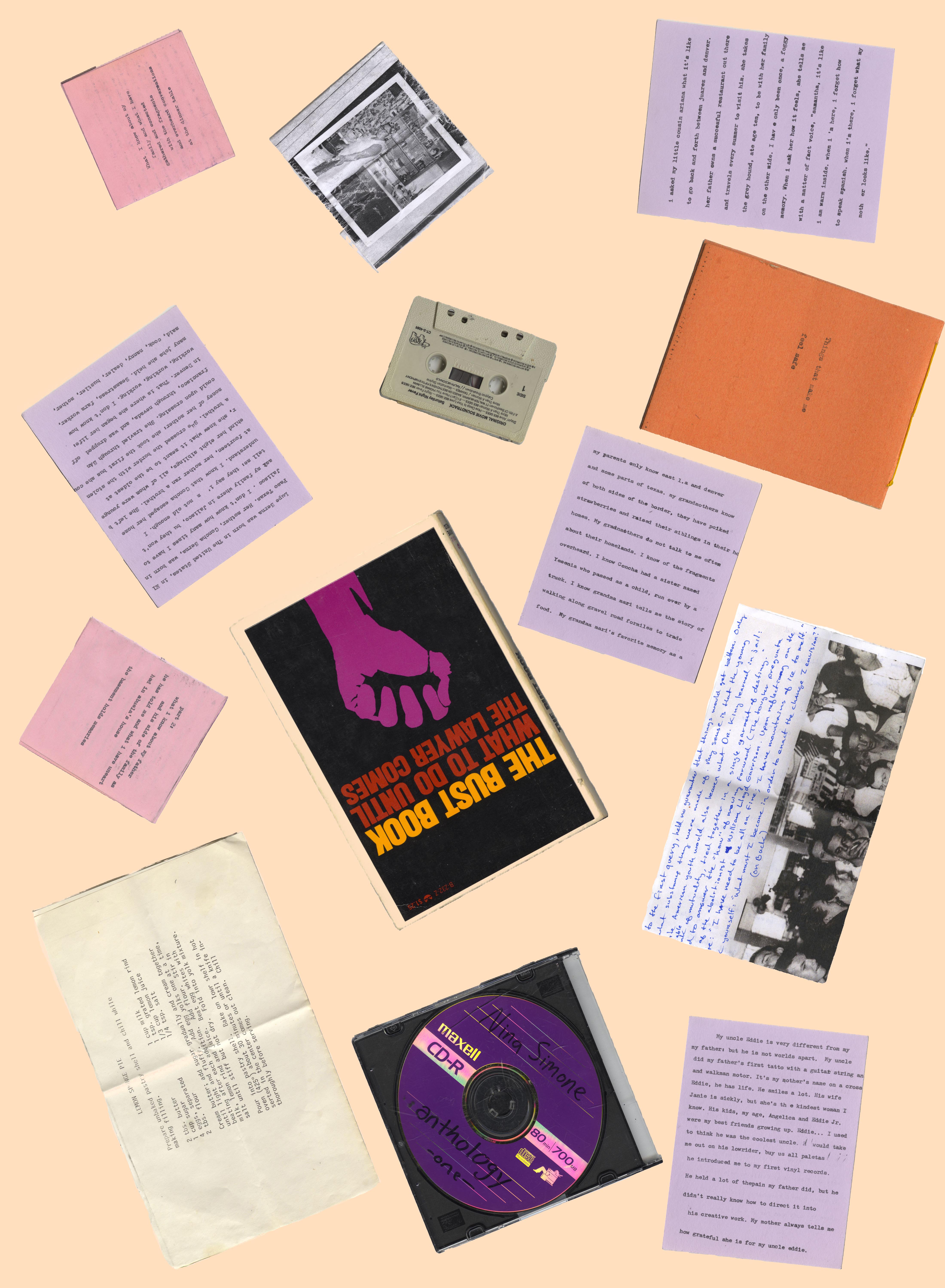 A space to heal
handmade box with monotype and artist's items
2017
a box holding family secrets and stories and bits and pieces of what I can remember. filled with letters from dad, copal, pottery from mexico, the bust book, nina simone cd, saturday night fever cassette

agua leche pink
monotype accoridon book
2017

on the first shower i took after getting out of an abusive relationship